2021
The Cure is in the Venom

Essay on the collective consciousness-raising medicine of poisonous plants, fungi, and animals written for the online journal
BLUE
.
Excerpt:

"The visionary leadership of priestesses, shamans, medicine people, mystic healers, and other roles with more culturally specific terms, is to maintain a clear and constant channel with the creator and the realm of helping spirits. Devastatingly, within the last millennium collective leadership has shifted considerably from the hearts of those accountable to the laws of the universe to the tiny hearts of those in the western colonial world with no regard for the web of life. To maintain power, the ruling class and the systems that recreate it weaken our inherent connection to liberation—our capacity to dream."
---
2021
Despojo for The American Dream
Writing for the
Obituaries of the American Dream Newspaper
, published by
El Museo
on the occasion of
Lizania Cruz
commission for El Museo Triennale.
Excerpt:
"This despojo clears the way to end state serving mythologies. The myth of the American dream has served a belief system that poisons, separates, murders, and asks us to prove our worthiness in order to live. We perform this ritual to banish what no longer serves us and reclaim our power...

Now that you have honored the sacred, and cleansed your energetic field, you are ready to welcome in healing energies. Grab a small bowl and fill it with fresh clear spring water. One at a time start adding to the water the essence of foxglove flower, lion's mane mycelium, bits of viney parts from morning glory and maypop flowers, hawthorn berries, and anamu leaves. The smallest amounts will do. We are simply creating a vessel for the intelligence of plants. Whisper the poem into the water while holding the bowl to your heart. Then take a deep hearty sip of water from your bowl. Drop your hand into the water and douse the top of your head with drops. Offer the rest of the water to the roots of a young tree."
---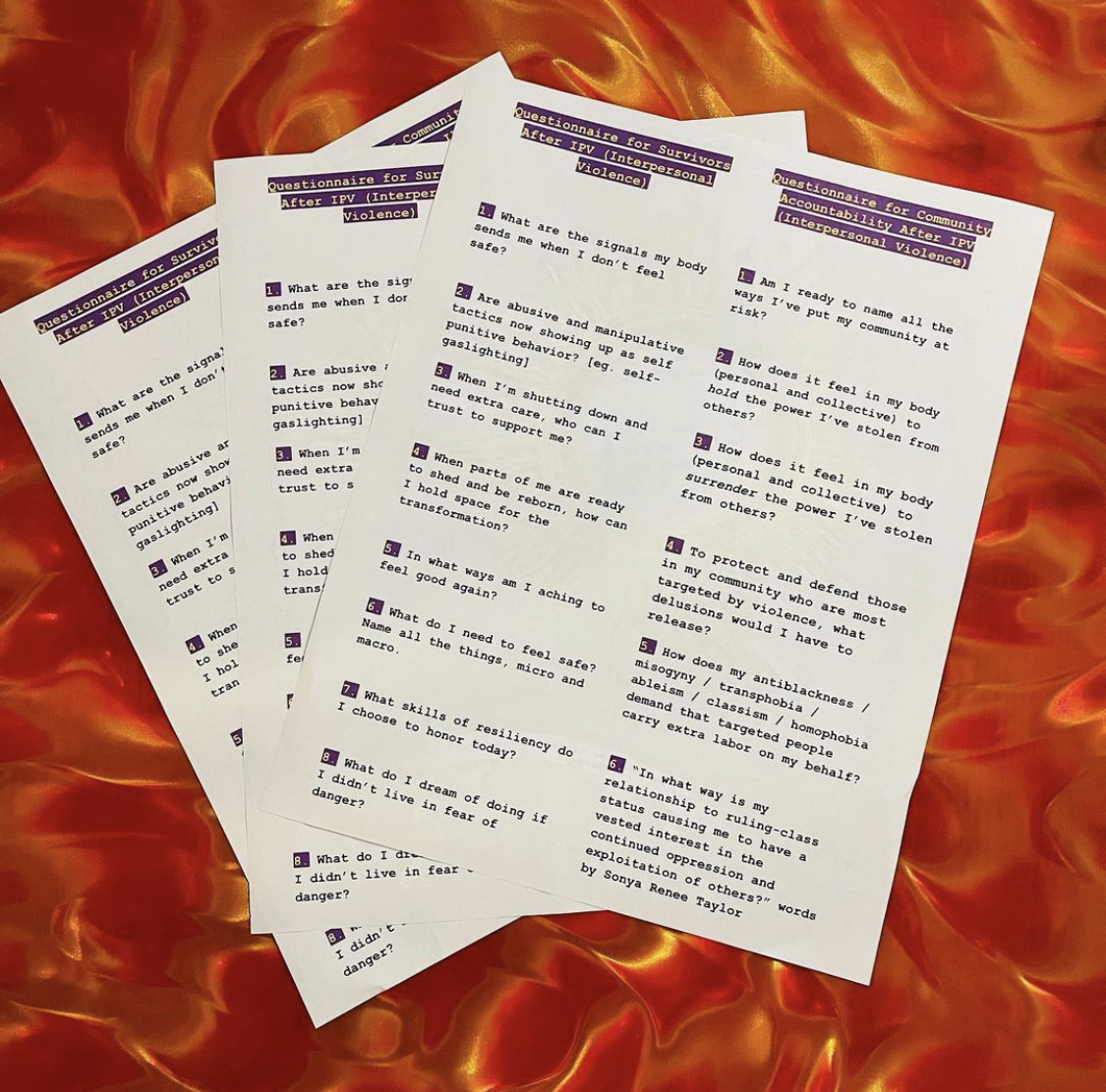 2021
Questionnaire for Survivors & Community Accountability After Interpersonal Violence Newsprint Poster

Made possible with the production support of The Betty's. Available for purchase at Brown Recluse Zine Distro.
11 x 14 inches
First written and published on July 2020 as an instagram post directly responding to a series of harmful events I've experienced or witnessed within political spaces.
For every set purchased of this self & community reflection tool, a set will be donated to
Survived and Punished
, and individual organizers impacted by sexual violence within the movement.
---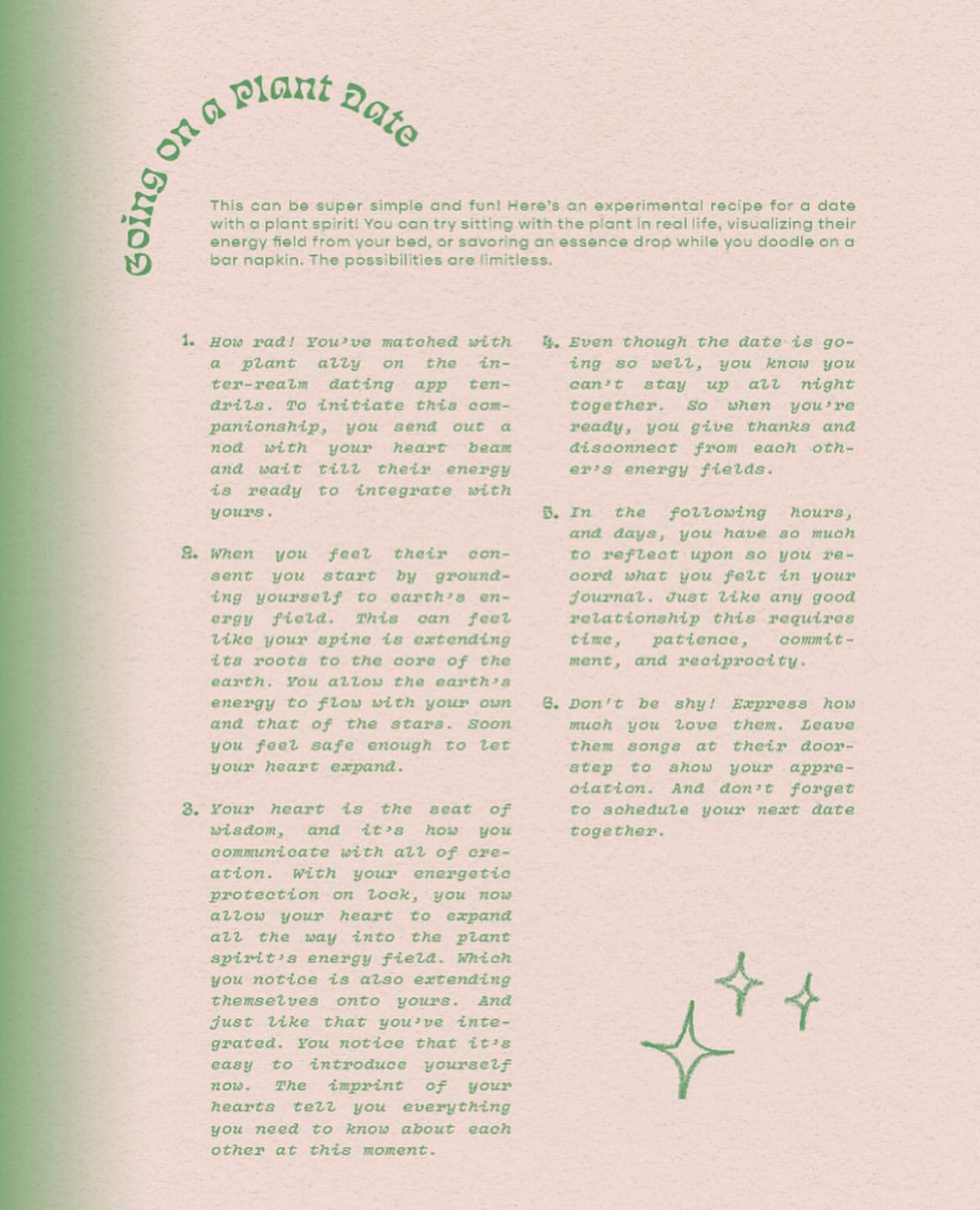 2021
Going on a Plant Date: Building Intimacy with Plants
Writing for
Be a Kitchen Witch: Missives from the Community Cauldron On Crafting Herbal Medicine at Home,
published by
Spellbound Herbals.
Excerpt:
"As medicine-makers, we are creative agents for the intelligence of plant spirits in the human realm. Building relationships with our plant allies is integral if we want to walk this path in a sacred way. Nothing can compare to the infinite, unconditional, and radical love that radiates from the plant spirit realm. This connection is so healing, especially for folks like me who's ancestors had their land stolen and colonized. This plant spirit connection is our birthright.

Getting started can be super simple and fun! Here's a recipe for a date with a plant spirit! You can try sitting with the plant irl, visualizing their energy field from your bed, or savoring an essence drop while you doodle on a bar napkin."
---
2020
where will i be buried*?
Exhibition Co-curated with Muse Dodd
July 17 - August 22, 2020
Flux Factory, Long Island City, NY ︎︎︎
Exhibition Website
where will I be buried? is a whisper, a vigil, a torn photograph in a lovers wallet, a plea. The need to be remembered and honored in our lives and death(s).
Featuring work from over 12 Queer and/or Trans, Black and Indigenous, People of Color (QTBIPOC),
where will I be buried*?
holds space for artists and audiences from marginalized communities to center ourselves in our mourning, healing and transformations. For QTBIPOC communities the question of where "will I be buried" is not easily answered. How we approach ritual, ceremony and death varies culture to culture, religion to religion and even more so depending on your gender or sexual identity. Too often Black Trans* people are misgendered in their death, a continued violence that started long before the moment of their death. Using death as an entry point the included artists bring dynamic responses to the titular question exploring pleasure, pain, longing and transcendence.
This online exhibition features the incredible multimedia work of artists
Felicita Felli Maynard
,
Jessica Lauren
Elizabeth Taylor
,
Nine Yamamoto-Masson
,
Smita Sen
,
Brittany J. Camacho
,
Rox Campbell
,
Catalina Xavlena
,
Dillon God Gardner
,
Monilola Olayemi Ilupeju
, Wazina Zondon and
Linda Labeija
. With workshops and performances led by Vee Electropapi,
olivia ahn
, and Karolina Castro.
---
2021
Flower Power Pack
Available for purchase at Brown Recluse Zine Distro.
✿ 1 oz Orchid Flower Essence (2021)

An energetic formula for integrating the primal erotic creative force with the analytical higher mind. Orchid is a powerful plant ally for anyone who feels like they're in a creative rut. Think of Pan, Bacchus, and other gods that bring us into play when we're being too rigid.


✿ Morning Glories Zine (2020)

A mini zine featuring an ecstatic poem channeled in twilight only to be forgotten soon after, and a visual poem of iPhone photos. All hail the glory holes of all morning!


✿ Love, Rose: Beyond Pinkwashing Zine (2017)

A mini ritual zine about the power of roses and includes practical rituals for self love and establishing healthy boundaries. Love ain't no light matter.


✿ Say It With Flowers Zine (2019)
CARE WORK WILL SAVE US! A mini manifesto printed on floral paper. What life sustaining emotional intelligences are suppressed by the market capitalist machine?
---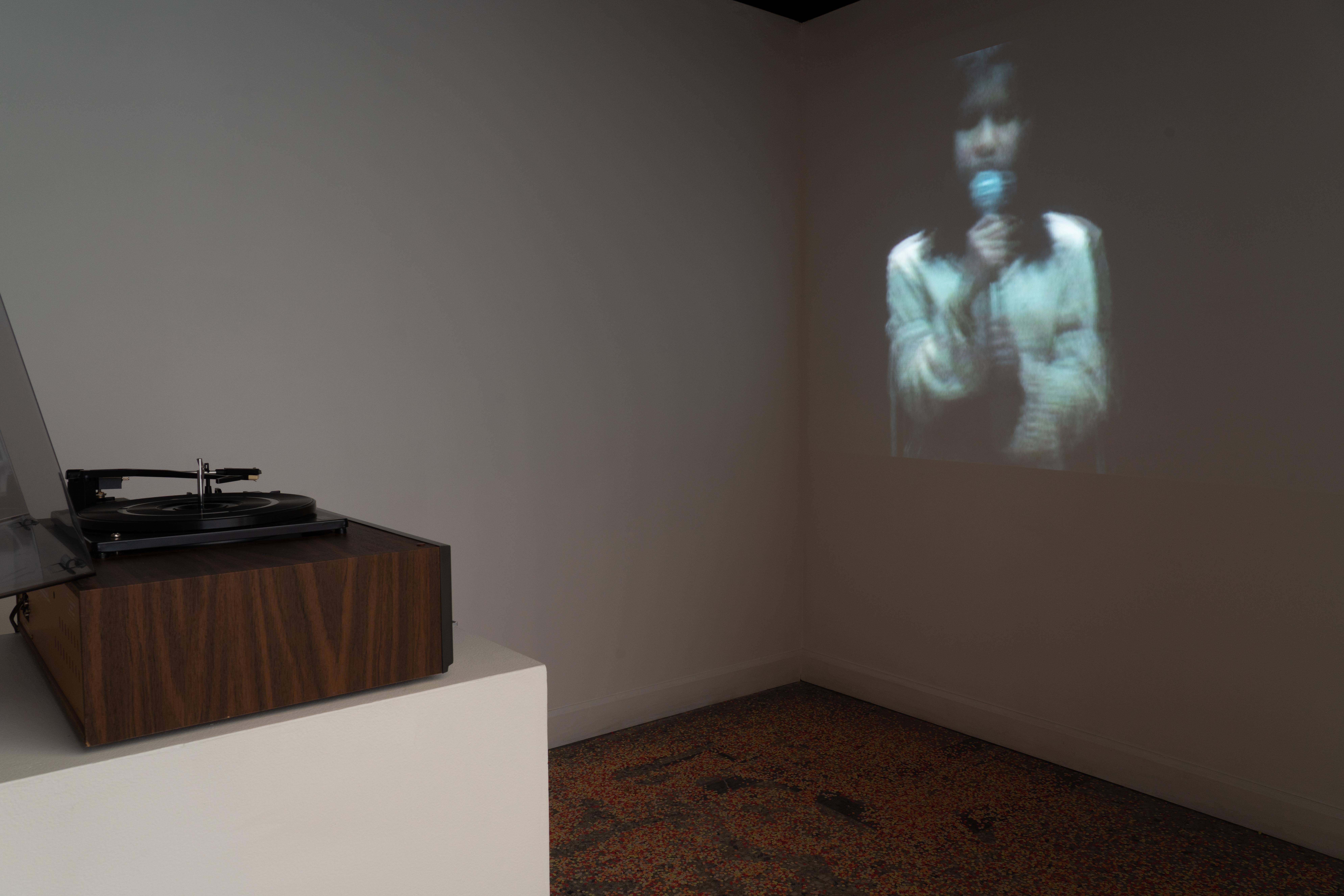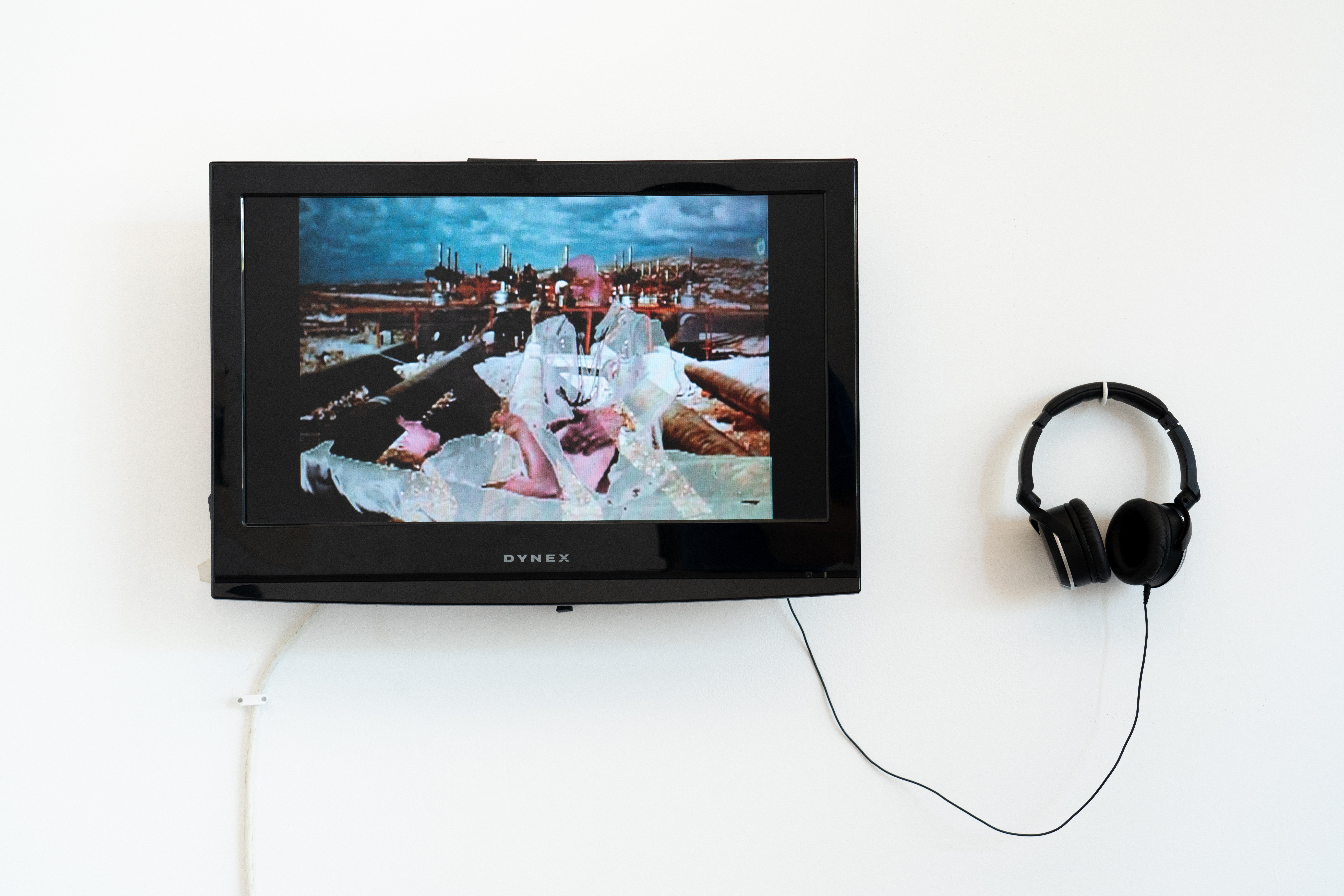 2019
Mutant Dust Bunnies
Exhibition
July 18 - August 16, 2019
Roots & Culture, Chicago, IL
Mutant Dust Bunnies is a call for the dust within sound archives to shapeshift into radical narratives for decolonial futures. The visionary ethnomusicologist Alan Lomax, created an extraordinary document of American Roots and World Music that influenced the American Folk Revival of the 1950's, and today continues to influence listeners around the globe. Materials from his accessible archive will be in active conversation with contemporary artworks examining narratives about place, culture, and methods of production within recorded and embodied histories. Artists presenting work in this exhibition include:
Sonia Louise Davis, Manal Kara, Parissah Lin, Yvette Ramirez,
and
RaFia Santana
. Through video, sculpture, text, sound installation, and archival practices, the artists carefully envision ways that cultural technologies continue to evolve rather than conform to being framed as a relic of the past. Invested in notions of epistemological erasure, deep listening, migration, and self preservation, the participating artists illuminate the critical implications of a documentary tradition steeped in histories of systemic oppression and creative resistance.
---
2019
You Will Survive This Rape Trial (2016-2019)
Artist Book
112 pages, 8 x 10 in
Available for purchase at Brown Recluse Zine Distro.
"TRIGGER WARNING

YOU WILL DIE A MILLION DEATHS AND GET A BILL FOR YOUR SURVIVAL

THEY WILL SAY YOU ASKED FOR IT

THEY WILL SAY YOU ENJOYED IT

THEY WILL CRY ON TAPE WHILE YOU MAINTAIN THE MASK OF BLACK FEMME STRENGTH AND BREAK DOWN EVERYWHERE ELSE BECAUSE THIS TOO IS PART OF YOUR SURVIVAL"


A self-reflective catharthic chronicle on my healing journey since my rape trial on the campus of SUNY Purchase College of Art & Design. Includes copies of institutional documents from the trial and a resource on plant allies for support, all in a format that allows you to remove or reorder pages. Through an archive of cell phone selfie printouts and journal entries from the years since the trial, I'm weaving in personal and collective tactics for deep transformation.
---
2017
BLACK FUTURES
Exhibition Co-curated with Tayler Montague
February 22 - February 27, 2017
SUNY Purchase, Purchase, NY
How do artists source Black history (images, text, sound) to create space for us in the future? Join us for a week-long program that celebrates and explores different narratives for Black futures. Reflecting on the emergence of the Black Lives Matter movement, and the (seemingly) new ascendence of white nationalism, we interrogate whether representation will equal empathy for Black lives in the years to come.
Participants include
Nontsikeleo Mutiti
,
Lachell Workman
,
E Jane
,
Chukwumaa
,
SCRAAATCH
,
Arthur Jafa
,
Sarah Yalaju & Ashley Yalaju
,
Camille G. Lawrence
,
Ally Caple
,
Kemar Wynter
, and
Keisha Prioleau-Martin
.
---